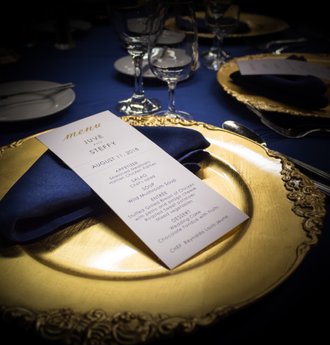 Wedding/Event Catering Bundles
Wedding/Event Catering Bundle
All catering reception bundles includes the following:
Main course, dessert with coffee and tea
Butler style service of assorted Canapés and hors d'oeuvres
Non-Alcoholic Fruit Punch Station
and...
Chairs, table setting with floor length white table linen and white linen napkins
Complete place setting
Gold cake server and knife set
Formal service throughout cocktail and/or dinner
Cake Cutting Fee included
and...
Month of wedding/event coordinator
These bundles provide great savings by combining several wedding essentials.
Plated dinner reception bundle
Buffet reception bundle
Cocktail reception
Wedding Planner + Catering + Basic Centerpiece = Essentials Complete!
All prices are subject to applicable taxes and fees
Available Wedding/Event & Catering Bundles